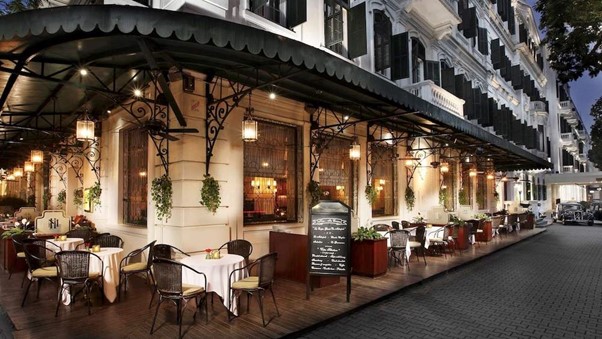 Two private French investors founded the Sofitel Legend Metropole Hanoi at the turn of the twentieth century. The hotel has withstood the test of time and has been recognised as Hanoi's legendary landmark for its contribution to the city's history and heritage.
Fodor's Travel has named Sofitel Legend Metropole Hanoi one of "The 101 Most Incredible Hotels in the World" for 2022, extending the old luxury hotel's streak of distinguished and world-class honours this year.
The Fodor's list features only 14 hotels in Asia—two in Vietnam—and highlights what the long-time travel guide and tourist information specialist calls "the crème de la crème of overnights, five-star quality lodgings according to authors and editors who live to go home."
"We could all use a little escape right now. So why not choose something spectacular?" the editors at Fodor's Travel writes.
Fodor's Travel praises the "staggeringly welcoming beds" in the hotel's renowned deluxe suites and the "heavenly" breakfast buffet at the Metropole Hanoi. It encourages travellers to relax by the poolside while "sipping the Bamboo Bar's signature Graham Greene Martini." The renowned British author is also honoured with a suite at the Metropole, where he previously stayed.
Metropole Hanoi was voted one of "Asia's Top 30 Hotels" by Condé Nast Traveler magazine readers last month. The editors of Business Traveller Asia-Pacific ranked it Hanoi's No. 1 business hotel. For the second year in a row, the Metropole received a Five-Star rating—the highest level of recognition—from Forbes Travel Guide.