Merry Christmas and Happy 2022 From Stray Nomad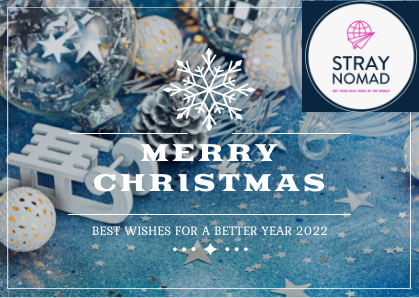 May the closeness of your loved ones, family, and friends fill your heart with joy.
It's not what's under the tree that matters most, it's who's around it.
Have fun, have a good time, and have a fantastic holiday season!
Wishing you a joyous Christmas and a prosperous and full of travel New Year.
Stray Nomad will be back in early 2022
Joe