Italy Begins Second Lockdown With Strict Rules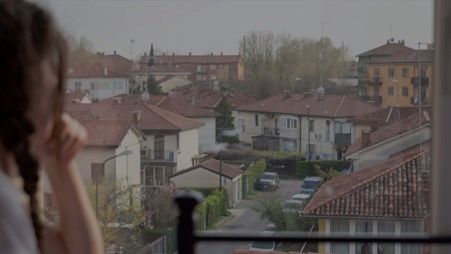 Six regions in my beloved Italy have entered various levels of lockdown last Friday in an attempt to control its current resurgence of coronavirus outbreaks.
Lombardy, Piedmont, Valle d'Aosta, and Calabria are all considered "red zones" and under the strictest level of lockdown, according to the Associated Press. Residents must stay home and will not be able to enter or leave for at least two weeks. Non-essential shops and most schools have been ordered to close, with few exceptions, while cafes and restaurants are only allowed to operate takeout services. Italy's financial hub, Milan, which is in Lombardy, will also be affected by the lockdown.
Less severe restrictions, known as an "orange" level, have been placed in Puglia and Sicily, where people can leave their homes but cannot travel between towns and regions.
The designations of red, orange, and yellow zones will be reviewed by the government every week and changed, according to current coronavirus statistics.
Across Italy, everyone is subject to a national curfew from 10 p.m. to 5 a.m. Museums and high school are closed and shopping malls on the weekends. Prime Minister Giuseppe Conte has "strongly recommended" that Italians stay home during the day but has deferred decisions to local governments.
"I know that these choices will mean sacrifices and difficulties, but they are the only way to bend the (contagion) curve," Health Minister Roberto Speranza said in a statement, The AP reported. "United, we can do it."
Friday's restrictions will be the most stringent lockdown since the pandemic first struck Italy in March. Italy's coronavirus numbers have been spiking since the beginning of October. The country hit a peak on Oct. 31, with more than 31,000 cases reported in a single day, the Health Ministry reported.
England went into its second lockdown this year last Thursday. The country is on lockdown for four weeks in an attempt to pause the spread of coronavirus before the Christmas travel season. Most people must work from home and restaurants and bars can only serve take-out at this time.
Meanwhile, France's Health Minister is pushing to extend its current national state of emergency into February 2021, Germany has also introduced strict rules with "partial lockdown" last week to avoid overwhelming hospitals. Bars, theaters, and clubs will be closed with restaurants limited to carryout and delivery service.
Spain is under a nationwide curfew and state of emergency until early May 2021. In Belgium until mid-December, all non-essential shops and businesses offering personal services such as hairdressing are closed. Other shops must close by 22:00 and alcohol sales are prohibited after 20:00. In the Netherlands, everything shuts by 20:00, all shops apart from supermarkets must close. Alcohol cannot be sold after that time. Bars, restaurants, and coffee shops are closed, apart from takeaways, Restrictions have also been introduced in the rest of Europe.
Written by: Joe Cusmano