International Arrivals In The UK will Need Negative Testing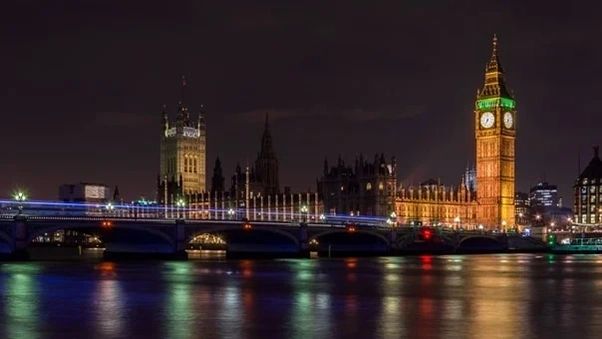 The U.K. government announced on Monday that all international arrivals into England will need a negative COVID-19 test result as of 4 a.m. on Jan. 18, 2021.
Those traveling to England by air, sea, or rail must take a test up to a maximum of 72 hours before departure. The government said that a negative COVID-19 PCR result must be shown to the travel provider in order to travel to England.
The new measure applies to all arrivals — regardless if they are British citizens. Scotland has also introduced its own version of the pre-departure testing requirement.
Transport operators will deny boarding if necessary, the government said.
Passengers will also have to show their negative test results on arrival in England. Passengers who don't have a negative test result to show will be subject to an immediate £500 (about AU$875) fine.
There will be some exemptions to this rule, which at this time, includes cargo workers, children under 11, airline crews, and those traveling from countries without the infrastructure available to deliver the tests.
For example, due to limited testing infrastructure, those arriving in England from Antigua and Barbuda, St. Lucia, and Barbados will not need to initially comply. However, this only applies to arrivals until 4 a.m. on Thursday, Jan. 21. Arrivals after this date will be required to comply with the pre-departure testing regulations.
Travellers coming from the Falkland Islands, Ascension Islands, and St. Helena are permanently exempt from the pre-departure test requirement.
All non-exempt passengers arriving from international destinations will have to show the negative COVID-19 test, regardless if they are coming from a travel corridor country. In other words, those coming from high-risk countries will not only have to present a negative COVID-19 test result before departure, but they will also have to self-isolate for 10 days on arrival in England.
Where some countries have a strict PCR-test-only rule for arrivals, the U.K. government detailed in its statement that in some instances, LAMP and lateral flow tests will be permitted.
Dozens of countries around the world including Australia have already implemented pre-arrival testing measures to curb the spread of COVID-19. While the exact requirements vary from country to country, generally, most require all passengers to have a negative COVID-19 PCR test result, taken between 48 and 72 hours prior to arrival or departure.
The aviation industry at large has been pressing the government to implement a testing requirement for arriving passengers since travel began to resume last year. London Heathrow CEO John Holland-Kaye has long been a proponent of the testing requirement, saying it would restore passenger confidence in international travel and calling for a "common international standard."
As of Jan. 6, England entered its third national lockdown. As such, non-essential travel is illegal, rendering holidays travel not possible currently. However, the government is not advising Brits who are currently abroad to return home.
Written by Joe Cusmano