How Will Travel Be In 2022 And What Will Change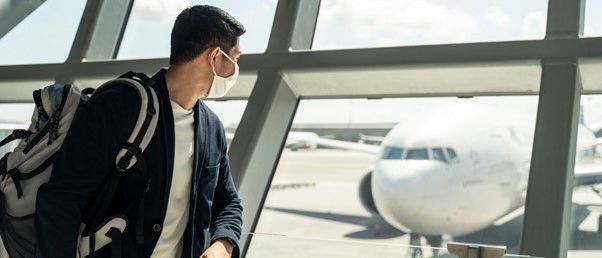 On March 1, 2020, Australia announced the first COVID-19 death: a 78-year-old Perth man who was a passenger on the Diamond Princess and had been evacuated and treated in Western Australia.
On March 2, four new occurrences of the virus were announced, two of which were the first cases of community transmission. These two cases were acquired in Australia, although all previous cases were imported from outside. Both cases were reported in New South Wales, with one obtained from a close family and the other from a health care worker in Western Sydney.
The federal government announced on March 25 that Australian citizens and permanent residents would be required to seek exemptions to leave the country.
From the end of March 2020, Qantas reduced their international capacity by around 90%, mostly reflecting the impact of the newly imposed severe quarantine restrictions on people's ability to travel outside and enter Australia.
At the time, most airlines worldwide had grounded substantial portions of their fleets, cruise ships were docked, popular tourist attractions were closed, and there was no vaccine on the horizon.
Nearly two years later, the travel sector has seen ups and downs. Airlines have increased their flying schedules, hired more personnel, and returned planes from desert storage. Countries and popular tourist destinations have reopened, albeit with COVID-19 protocols.
However, the industry has also had to contend with the rise of the coronavirus's delta variant this summer. With the Christmas holiday travel season in full force, it faces new concerns with the omicron variant.
Against this backdrop, there is no doubt that travel will not be the same, at least for the foreseeable future, and while we are beginning to adjust to the new normal, more changes are on the way. So, what are the things that are most likely to change in travel?
Despite people's wish to travel freely and without fear of covid, with transmission levels spiralling and the new Omicron variant, that will not be the case for the time being. For the most part, people who travel will choose a destination near to home rather than going abroad. Those travelling abroad are primarily visiting relatives and friends they haven't seen for years.
People are also thinking about taking a cruise; however, due to the continuation of biosecurity restrictions until February, no cruises will depart from Australia until then.
So, what are the major new issues to keep in mind while planning a trip within Australia or abroad?
The first goal would be to find a destination that accepts travellers who have been vaccinated, have passed a negative test, have completed a quarantine period, and so on. Assuming you are ready to meet the criteria, even countries with the highest likelihood of outdoor experiences, such as Fiji, Phuket, Singapore, Finland, or Ireland, would be fantastic COVID-19 escapes.
With the long lockdowns that we have endured, some people have given more attention to their bucket list, and now that the world is beginning to reopen, a substantial portion of people intend to travel to popular destinations and areas higher on their bucket lists.
Some of those locations may have been ravaged by the global pandemic and are no longer on the list. Others, such as Bhutan, Singapore, Fiji, Canada, Norway and Portugal, to mention a few, have taken a more sustainable strategy and handled Covid-19 in a more organised manner. As a result, they deserve to be high on anyone's list.
Many individuals may consider an off-the-beaten-path exotic or epic place, especially for outdoor enthusiasts who want to avoid large crowds as much as possible. They will choose a ski trip or mountain trekking, staying in vacation locations such as national parks in the United States or abroad, or staying in farms on the hills of Tuscany or Umbria and taking walking tours and cooking classes along the route.
There are currently multiple countries that welcome vaccinated Australians, with numerous options to select from. Fiji, Phuket, and Hawaii are popular warm-weather beach getaways. Singapore to unwind and savour excellent food while shopping, or Japan and South Korea if you prefer to discover history and culture for those who are comfortable with large crowds.
The idea is to always plan for possible adjustments — choosing flexible booking choices where you may make changes, even if it means paying a bit extra, is worthwhile considering the risk you face if you need to make changes.
Consider the stability of the place you intend to visit; you don't want to end up in a situation where there is inadequate or little to no healthcare accessible due to COVID-19.
No one wants to visit a country where you might have to quarantine yourself or where the regulations frequently change, leaving you stranded for an extended period. Be prepared to manoeuvre through the unexpected and mitigate disappointment caused by unanticipated changes.
Airlines appear to be doing an excellent job of making travel safe and convenient and managing uncertainty with changes in procedures and norms, but keep in mind that they cannot control the rules of the countries where they land because each country is different. Unfortunately, there will be no uniformity unless countries work together to build safe travel corridors.
You've got to be more cognizant of your surroundings regarding advice from public health officials. Be prepared to take those necessary, extra safe health precautions to safeguard your health during your travels.