Former Head Of FDA In The U.S Says Omicron Might Fade In Weeks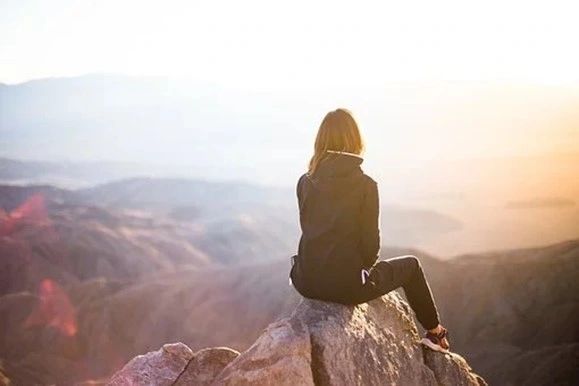 Last Thursday, one of the country's most well-known health experts had some excellent news for travellers and the travel industry in the United States.
According to experts, omicron cases that have affected everything from flights to cruises in the US over the past month are expected to dissipate quickly in the coming weeks.
The COVID-19 pandemic, according to former FDA commissioner Scott Gottlieb, is at its peak right now; he told travel agents and consumers on a conference to discuss the virus future.
Gottlieb, who met with brokers at the request of Norwegian Cruise Line Holdings, predicted that the omicron wave would dissipate quickly across the United States.
The path of the omicron wave appears to be similar to the path of the best way up.
Gottlieb advises Norwegian Cruise Line Holdings, the parent company of Norwegian Cruise Line, Oceania Cruises, and Regent Seven Seas Cruises, on COVID-19 security.
He also serves on the board of Pfizer, which manufactures one of the most well-known COVID-19 vaccines.
Gottlieb predicted that the omicron wave would not crest in all sections of America simultaneously. It's already cresting in places like New York City and Boston, where it came earlier than in other parts of the country, but it's still surging in certain regions, he said.
According to Gottlieb, the mountain states got covered a little earlier, so they're further ahead.
Gottlieb stated that California and the Pacific Northwest are two more places where the omicron wave has probably already been created, which will become more apparent in the following days.
Gottlieb also spoke extensively about the progression of the COVID-19 pandemic from its first appearance more than two years ago to this latest omicron wave.
He believed that omicron could be the final major rise in pandemic-related illnesses.
Even if new COVID-19 variants emerge, increased immunity in the population from vaccinations and earlier infections will make any large waves of illness improbable, he argued. He stated that between 30 and 40% of all Americans will most likely have been infected by the omicron variant when the current wave is over.
He says that new oral medications and other COVID-19 treatments will also make it more manageable.
COVID-19 is swiftly approaching an endemic stage when it will become a permanent issue, but one that will slip into the background of our daily lives, he added.
When explicitly asked about the current state of affairs on cruise ships, which have been in the news lately, Gottlieb stressed that ships weren't any extra dangerous a spot to be in the case of COVID-19 than tourism venues on land. In reality, he emphasised, they seemed to be far safer places to be.
He cited the unusually stringent COVID-19 protocols that cruise lines have put in place on ships, including requirements that passengers be fully vaccinated for and test negative for COVID-19 before boarding, as well as detailed plans to quickly isolate passengers and crew who test positive for the disease and provide therapy if required.
Gottlieb said he had planned a cruise for the upcoming summer season and had no concerns about being onboard a ship.
Not everything Gottlieb said was positive. He noted that while current COVID-19 vaccinations continue to reduce the likelihood of hospitalisation or death from the illness, they've to turn into considerably much less efficient at stopping its unfolding.
Gottlieb recommended that the vaccines be changed in the future to improve their effectiveness in preventing transmission.
Pfizer, where he serves on the board, and Moderna are also working on new booster pictures that could do that, which could be available by the autumn, he said.
Gottlieb noted that, in the end, COVID-19 would be just another illness for which you would get an annual injection in the fall alongside an influenza shot.
Even though it is already clear that the omicron variant is far less dangerous than the delta variant, Gottlieb emphasised that the worst will be behind the nation in the case of COVID-19.