EMIRATES RESUMES FLIGHTS WITH SAFETY PLAN
Regularly scheduled Emirates passenger services to nine destinations were reintroduced last Friday, including Sydney and Melbourne as well as London Heathrow, Frankfurt, Paris, Milan, Madrid, Chicago, and Toronto. Travellers will only be accepted on these flights if they comply with the eligibility and entry criteria requirements of their destination countries.
Emirates has also unveiled its safety plan with lots of new "multi-faceted measures for employee and customer care at every step of the travel journey," which are being implemented effective immediately as the carrier phases in operations.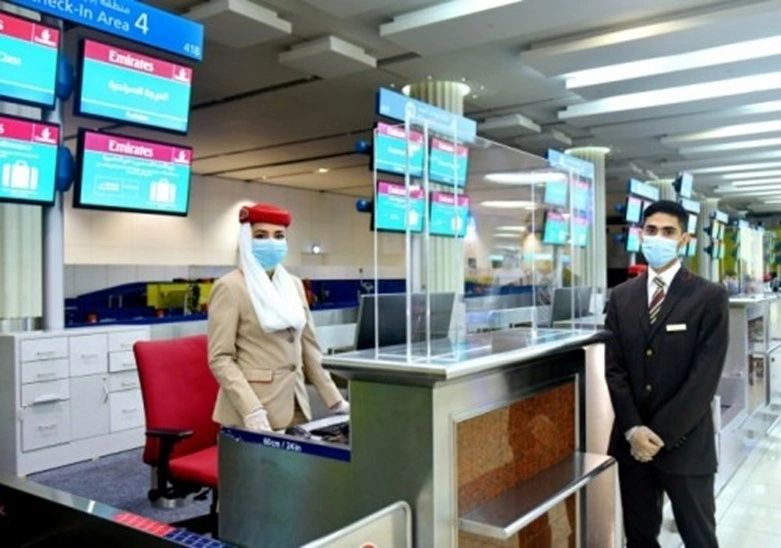 At check-in, each passenger gets a free hygiene kit including masks, gloves, antibacterial wipes, and hand sanitiser. Masks are mandatory on all EK flights, while gloves must also be worn at Dubai International Airport where thermal scanners monitor the temperatures of all passengers and employees.
Physical distancing indicators have been installed in all areas including check-in, immigration, boarding, and transfer locations, along with protective barriers at all counters and desks. Thermal screening is also undertaken upon disembarkation at DXB, while boarding sequences are staggered from the last row to the first, in small numbers.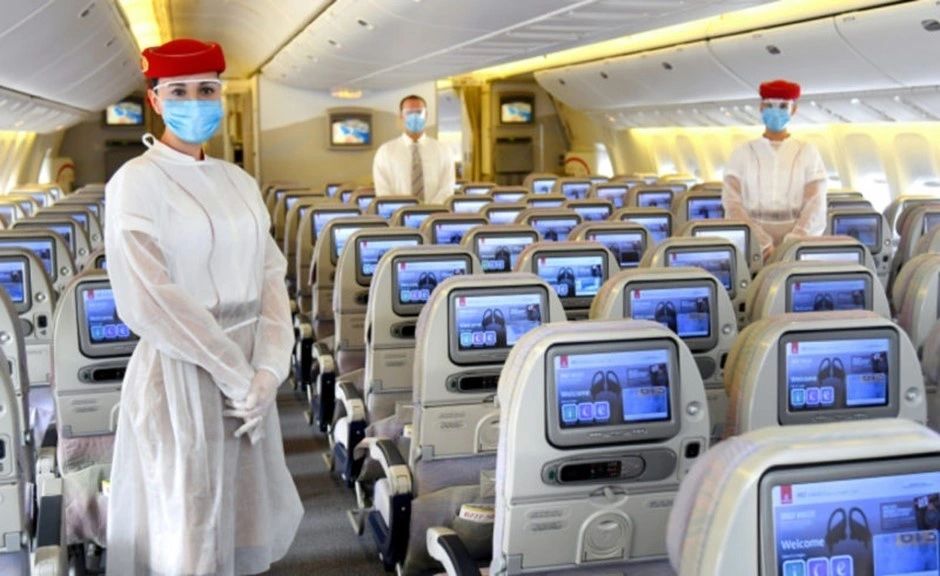 Onboard all cabin crew are fully kitted out in PPEs, and more crew are on board flights over 1.5 hrs to keep common areas clean. Single-use menus and wine lists will be provided in Business class, while all blankets, pillows, toys, headphones, and mattresses will be hygienically sealed. Cabin baggage must be checked in, with the only items allowed including a laptop, handbag, briefcase, or baby items. Layover crew is housed in single hotel rooms and undergo COVID-19 testing and mandatory quarantine when they return.
After each journey, Emirates aircraft will undergo enhanced cleaning and disinfection processes.
This was a much-awaited moment and well-done Emirates for paving the path! Even though it is a small step towards starting normal services, considering what we went and are going through, this is a giant leap! The safety measures are something that we will need to get used to.
Stay safe!