Travelling Responsibly Is Now A Duty We Should Embrace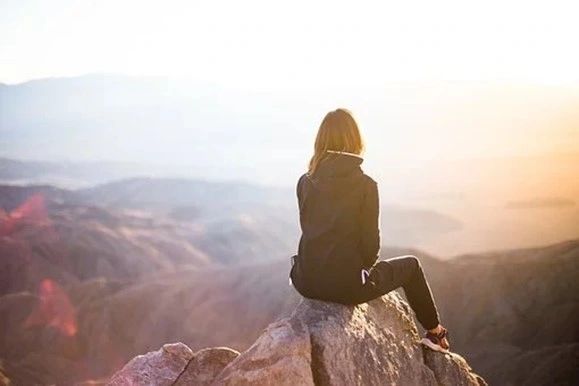 Over 44 billion metric tonnes of carbon dioxide (CO2) are emitted annually by humans. In a study published in Nature Climate Change in 2018, researchers found that tourism accounts for up to 11 per cent of those emissions, with flying accounting for the most. As a result of this, many travellers are rethinking how and why they fly and looking for measures to lessen their carbon footprint when they do so.
We've never felt the obligation to be more responsible travellers as strongly as we do now. So, the first step here is to recognise that our holidays affect the world around us and figure out how to make it a good one. We may create a lasting impression with both small and big gestures.
It's essential to research the country you'll be visiting ahead of time. It's a terrific idea to learn more about the culture and traditions of the location we're visiting, not only to enrich our knowledge but also to integrate ourselves into a community better. Studying in advance of our travels allows us to learn the essentials such as rules to follow, best times to leave, and other important information that may not be available once we are on the site.
We can already achieve a better outcome by gathering information about our vacation destination. Select hotels that employ exclusively local workers and actively participate in preserving the culture and environment of the area in which they are located, for example. When it comes to transportation, the same is true. To get to many places, you'll need to fly. Still, there are a variety of apps available online that can point you in the direction of environmentally friendly options, such as air carriers that operate with lesser emissions.
Travellers' responsibility doesn't end when they reach their destination. We still have much work to do, but the first step is to be open to new ideas and perspectives. There are many ways we can exhibit our willingness to impact the world positively, and we should not lose any opportunity to show our compassion.
Even a tiny amount of time and effort can go a long way. It's possible to spend a single day of our vacations doing good deeds for the community, such as cleaning a beach. What matters most is listening to those around us: the stories of the people who live in a place are what we take back with us when we return home, and mementoes are a great way of showing our appreciation for the places we've been.
Environmental sustainability certifications are standard, but they shouldn't be the sole basis for our decision-making. Even if a business is too tiny to qualify for these certifications, it doesn't mean it isn't committed to environmental stewardship. Perhaps they are more concerned about saving resources and green optics, but they don't have the brand to represent it.
The good news is that the world's top polluters are finally addressing the offsetting question in many parts of the world. Under the UN accord Carbon Offsetting and Reduction Scheme for International Aviation, airlines flying internationally were mandated to offset their CO2 emissions in 2021. More than 200 companies and 100 governments have vowed to become carbon-neutral by 2050, or earlier, in the same calendar year.