Pre-departure Covid-19 Testing To Be Reintroduced In The UK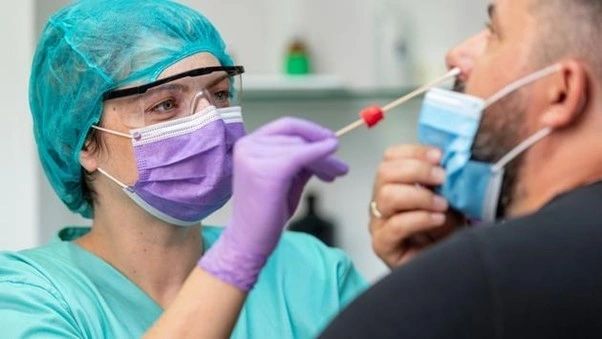 Prior to being allowed entry, all new arrivals to the United Kingdom must produce proof of a negative PCR or lateral flow test, according to the government's official confirmation.
Vaccinated travellers and minors 12 and older must undergo the test no earlier than 48 hours prior to departure.
The new Omicron variant of Covid-19 is causing alarm, according to government officials.
On Tuesday, at 4:00 a.m., the new rules will take effect.
When a customer fails to show proof of a negative pre-departure test together with a completed passenger locator form, the airline will deny them entry.
It is recommended that passengers perform the pre-departure test no earlier than 48 hours before their scheduled departure date because of the shorter incubation time associated with the Omicron type.
Boris Johnson confirmed that the temporary measures will be reviewed in three weeks to ensure that they remained necessary and proportionate.
"We knew this winter would be hard, but the arrival of a new variant means we must further reinforce our defences," health and social care secretary Sajid Javid said.
Using the new travel restrictions as a starting point, wearing a mask when required, and receiving a booster shot are all things that everyone can do to help kerb the spread of the virus.
It didn't take long for the travel sector to voice its disapproval of the action.
Reintroducing pre-departure screenings will be a blow to travellers and the already-devastated travel industry, which has been hardest hit by the crisis and is rapidly approaching its peak booking season for next summer. "Tourists must also be supported with measures taken to offset the cost of these additional tests by decreasing the cost of PCR testing," an ABTA spokesperson said.
In accordance with scientific and medical advice, this decision must be reversed as soon as possible, as the tourism sector cannot recover properly while this significant barrier to consumer confidence is in place.