Bali Postpones Opening to September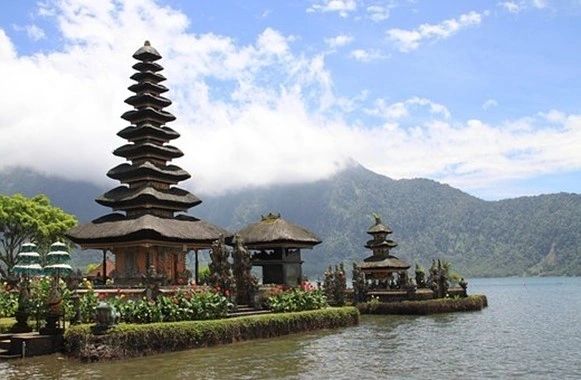 After several attempts to reopen, due to an increase in Covid-19 cases on the island, mostly among unvaccinated locals, Bali and Indonesia have postponed plans to reopen tourism.
Indonesian President Joko Widodo's previously announced plans to reopen Bali to tourism have been pushed back to September 2021.
"We are targeting the end of July, beginning of August, but we just have to be mindful of where we are in this recent spike. We will be waiting for the situation to become more conductive" a government official said.
Bali, also known as the "Land of the Gods," is one of the top destinations on any Australian bucket list. It is a short flight from Australia, 4 hours west and 6 hours east, it is exotic, full of culture and nature, and the food for which people travel thousands of kilometres, but it has been closed to most international visitors for quite some time.
As vaccination rates reach critical levels, Indonesia, and its islands, such as Bali and Bintan, plan to reopen. Indeed, Indonesia has recently reaffirmed its intention to open in September, and it may do so.
The encouraging rate of vaccination among locals in many key tourism areas, such as Bali, Batam, and Bintan, and that these idyllic locales would be eager to welcome visitors back.
The success is generating renewed enthusiasm for border openings, and for the first time since the pandemic began, this includes support from Indonesian President Joko Widodo. Widodo sees tourism reopening as a key economic driver in the recovery.
Despite a statement from the Ministry of Tourism and Creative Economy, it is still unclear whether vaccinations will be required for visitors, but an opportunity is on the way.
An increase in cases thwarted the island's plans to open in late 2020, but vaccination campaigns are now well underway. Unfortunately, they are not moving quickly enough.
The encouraging vaccination rate among locals in many key tourism areas, such as Bali, Batam, and Bintan, as well as the fact that these idyllic locations would welcome visitors back.
The success is rekindling enthusiasm for border openings, and for the first time since the pandemic began, this includes Indonesian President Joko Widodo's support. Tourism, according to Widodo, will be a key economic driver in the recovery.
In recent months, Indonesian officials have invited tourism and transport ministers from a number of key tourism partners to sample the cleanliness measures and protocols in place on the islands in order to persuade countries to label Indonesia as safe to visit.
According to government officials, the islands are almost ready to welcome back visitors, with final details on protocols and visitor requirements expected soon. Visitors to Bali are not expected to be quarantined, but their vaccination status is unknown.
Travel corridors with specific countries are likely to be one way for the government to reopen tourism. They can then base their travel decisions on the infection and vaccination rates of each country. At the moment, seven countries, including China, the United Kingdom, Singapore, the Netherlands, and the United Arab Emirates, are said to be in talks with Indonesia about travel bubbles.
Expats and digital nomads who stayed in Bali during covid-19 drew criticism from around the world for breaking local covid-19 rules. The fines are significant for the local population, but at around $7 in western currency, many visitors chose to pay rather than wear masks and comply with other measures.
There are plans for Indonesia's economic reopening to begin gradually in September. Luhut Pandjaitan, a minister who helps to decide virus containment measures has said that "reopening of economic activities will depend on vaccination, improved testing, tracing and treatment."
When Bali reopens, it will most likely be a gradual and controlled process. Tourism is likely to begin in a similar manner to Thailand's reopening, possibly with a scheme similar to the Phuket Sandbox.
However, no official reopening date for Bali has been set. According to recent articles, there appears to be a push to bring tourists back to the island sooner rather than later, with some industry figures claiming that Bali is ready to reopen in September 2021.
What is clear is that tourists are eager to return to Bali, and the locals are in desperate need of a financial boost. What remains to be seen is when the next scheduled reopening will take place, and whether the government will honour it.
Source: Global Times
By Joe Cusmano