Bali Plans to Reopen for Visitors in July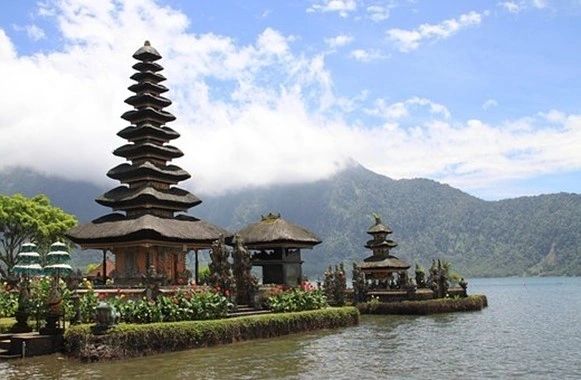 Bali is rated as one of the best travel destinations in the world by countless websites, review portals, and travel magazines each year – for particularly good reasons. Bali, particularly the area around Canggu, is becoming increasingly popular now for digital nomads.
The land of Gods as it is known is a top drawer for any bucket list. It is remote, exotic, full of culture, nature, and great food. Disappointingly, it is also closed to most international visitors at the moment.
Green shoots are appearing, however, as vaccines begin to hit critical numbers, and that means countries and islands such as Bali are looking to reopen.
Bali has been actively looking to reopen their borders to foreign visitors for quite a while, the original plan was to open the borders in October last year and now it is focusing to allow vaccinated travellers back in first. Original plans were scrapped by a rise in cases. However, vaccination drives are underway on the island, which is creating new enthusiasm to open borders.
The regional government in Badung is eager to get the central government to create allowances for vaccinated travellers in place ASAP, while the list of countries doing so is still relatively small, and Bali would still stand out as a leading option. Already, rapid testing for arrivals is being put into place.
The issue, however, will be getting bilateral agreements with other countries. Bali is reportedly looking at partnering with select countries for an initial tourism reboot.
Coordinating Minister Luhut Binsar Pandjaitan says the island is nearly ready to welcome back visitors once new restrictions are agreed. The minister told the Bali Sun that decreases in cases will allow the government to open economic activity, including tourism.
"The Indonesian government continues to improve facilities related to Covid-19 throughout Bali, including the preparation for the upcoming G-20 Summit. Not only that, but the Indonesian government has also invited foreign embassies to make field visits to Bali to witness firsthand the steps. "Covid-19 controls are implemented to filter and protect foreign tourists,"
Indonesia is reportedly seeking initial agreements for travel and tourism visitors from China, Singapore, South Korea, The UAE, and The Netherlands, but it is unclear if visitors from other countries would also be welcomed with special exemptions.
Pent up demand and millions of people already vaccinated would create a rather large subset of people able to travel with minimal risk to the local population, and could do wonders for the local economy, which has suffered significantly without visitors.
But first, Bali's got some housekeeping to do, and that is mostly to do with current expats on the island.
Expats and digital nomads who remained in Bali during covid-19 attracted scorn the world over for flaunting local covid-19 restrictions. Fines imposed are significant to the local population, but at around $7 in western currency, many visitors are choosing to pay, rather than do their part to wear masks and obey other measures.
As part of current planning to welcome back international visitors, fines would jump to $70 on the spot, and deportation would be on the table for subsequent offences by all visitors.
Planning trips for late 2021 or early 2022, particularly if you've or will be vaccinated seems like a fair bet right now. Let us hope that the fantasies of our health minister not to open the international borders once we are all mostly vaccinated, remains a fantasy and nothing else!
By Joe Cusmano