Europe's vaccine "Green Pass" How Does it Work?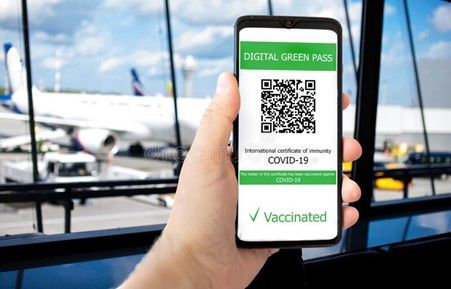 Part of the world has started to reopen, the COVID-19 vaccine will be a new entry requirement for some destinations and travel providers.
Many destinations will accept proof of vaccination to allow some travellers to skip COVID-19 tests and lengthy quarantines. This proof, in some countries, may come in the form of a vaccine passport.
In mid-May, the European Union confirmed it would reopen to fully vaccinated travellers starting from mid-June. Seven EU member states (Bulgaria, Czechia, Denmark, Germany, Greece, Croatia and Poland) issued the first EU Digital COVID Certificates on June 1. Non-EU member states, such as Iceland, Liechtenstein, Norway, and Switzerland, will also use the Green Certificate, but not the United Kingdom.
When the times comes that you will be travelling to Europe, here is what you need to know about current vaccine passport plans and requirements.
Under the vaccine passport scheme, each EU Member State would adopt the same entry requirements for visitors. The Digital COVID Certificate will show that a person has been vaccinated against COVID-19, received a negative test result or recovered from the virus. Fully vaccinated travellers would be allowed entry to each EU country without the need for a further COVID-19 test result or quarantine on arrival.
Should you download an app?
The certificate, formerly called the Digital Green Certificate, will be available for free in digital (with QR code) or paper format.
Denmark
Denmark launched a vaccine passport for its citizens called Coronapas. The pass, which is available through an app or by paper, can be used to show that a person has been vaccinated against COVID-19. According to the Coronapas website, travellers can see their pass once a lab has analysed their COVID-19 test. Travellers can only see their passports if their test result is negative and is not older than seven days.
Estonia
The Estonian government announced on April 30 a vaccine passport called Vaccine Guard. It is expected to comply with the European Union's certificate and allow Estonians to cross borders with proof of vaccination status.
France
According to The Local Europe, people vaccinated in France will receive a certificate with a QR code that can be used to go to events in France and for EU border crossings, starting on June 9. The code can be used for international travel beginning July 1.
Iceland
Iceland rolled out digital vaccination certificates to its citizens earlier this year.
It looks like the certificate is only available to Icelanders, but the country is open to certain travellers. Eligible travellers include those fully vaccinated against COVID-19 and those who can prove they've already recovered from the virus. You will need proof of vaccination or prior infection to show the border agent upon arrival in Iceland and when checking into your hotel. Having these documents also lets you skip the mandatory testing and quarantine imposed on other travellers.
Ireland
According to Reuters, Ireland will roll out a vaccine passport that would allow its citizens to travel more seamlessly throughout the EU starting July 19. Prime Minister Michael Martin said that Ireland would "broadly apply the same approach" to international travellers, including Americans.
Greece
Greece is welcoming tourists back again., tourists looking to visit Greece must meet the entry requirements, including being fully vaccinated or having a negative COVID-19 PCR test result. Greece said previously that fully vaccinated travellers from Great Britain would only need their handwritten paper NHS card as proof of vaccination.
What about travel to the United Kingdom?
According to a report from The Telegraph, the United Kingdom's plans to roll out a vaccine passport may be in limbo. The vaccine passport was reportedly supposed to be used to gain entry into large events like concerts or sporting events.
By Joe Cusmano